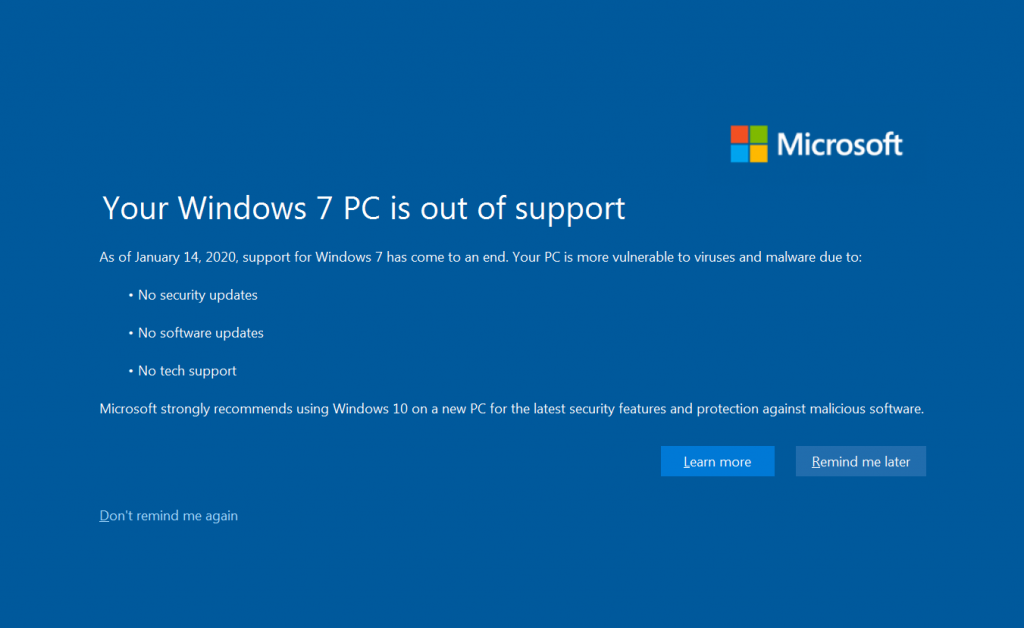 Windows 7 Support Ended January 14th.
Windows 7 officially reached the end of life, which means it will no longer be supported, receive free security updates, and bug fixes.
I can upgrade most computers to Windows 10. My labor is $120 flat fee per computer to come out and get you upgraded to Windows 10.
Many people are being upgraded without having to buy the Windows 10 license. After we upgrade you to Windows 10 it shows as activated. I can't promise that will be the case and if Microsoft will stop allowing that but I can tell you for many it is working.
Windows 10 Home license is $129 and 10 Pro is $199 paid directly to Microsoft if needed but I recommend letting me upgrade the computer first before you buy anything from Microsoft.
If your computer is over 6 years old you might be better off getting a new computer for the improved speed and we can help with the setup and transfer of your files and programs over to the new machine.